User Interfaces and User eXperience Design Project
The EIB asked to propose a new design for the new RWD Web of Directors Board Portal. It had to be modern, trendy, respecting brand's identity and should be user centred.
I've imagined a day-to-day duties of Board's Memebers and their Secretariat.
The UIX design process started by creation of personas and style tiles. From there I could move forward in order to prepare pencil drawn zoning, storyboard and wireframes defining titles, fonts, functions and UIX objectives. Created UI elements like menus, icons, buttons. Later on moved to ock-ups and a final step : prototypes.
The navigation became ergonomic. Proposed visuals became neat. The dynamic site propose different user profiles functions. The design is minimalist, clean and functional in order to balance the huge amount of data coming up from the financial world.
European Investment Bank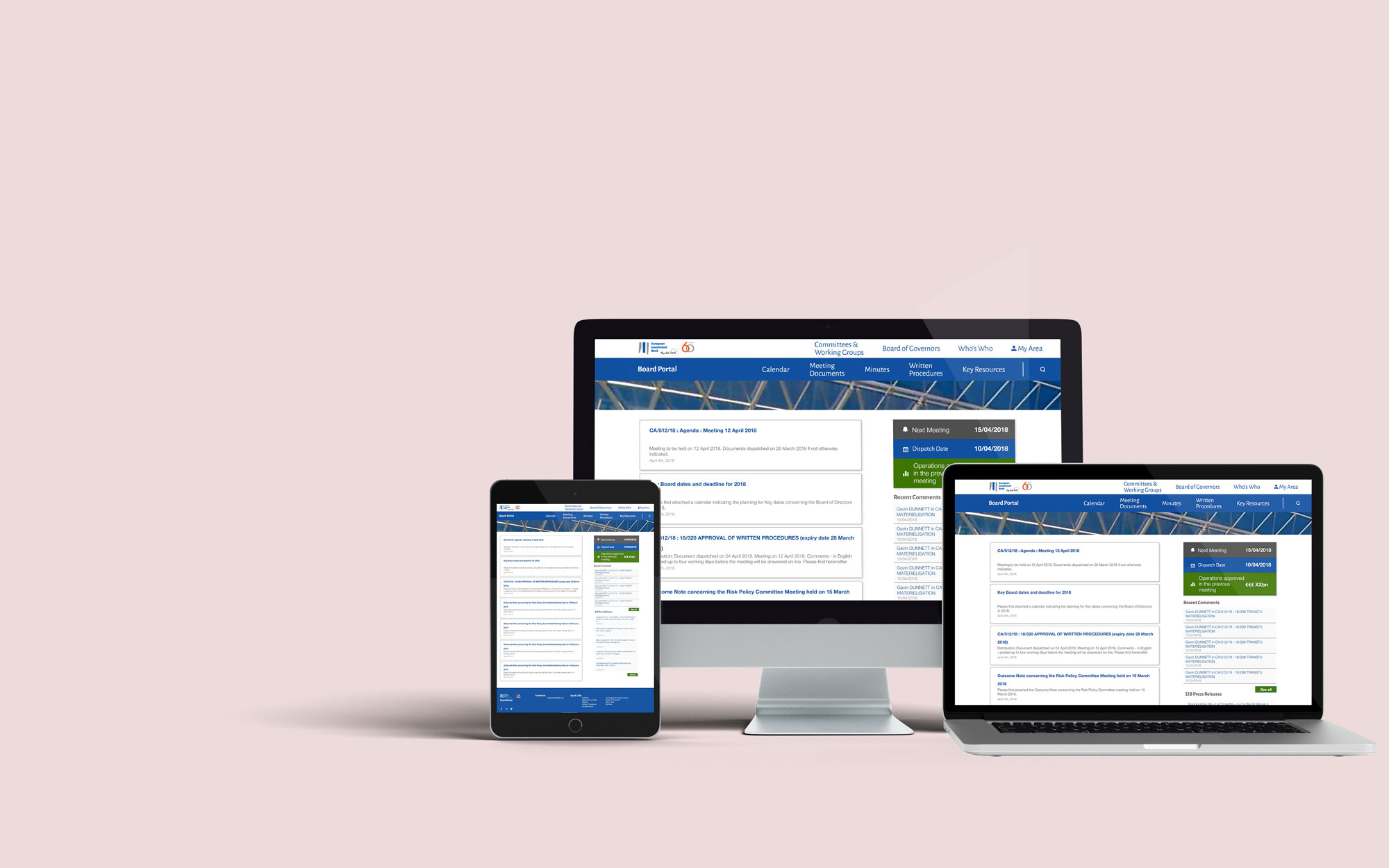 UIX Design & The New Board's Portal Site